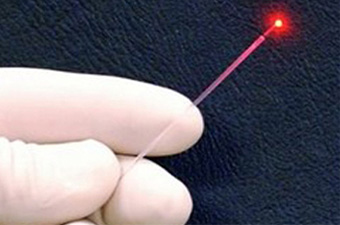 Everyone loves the comfort of their own bed for a goodnight's rest- even if they have had a surgery that very morning.
Welcome to the era of Day-Care and Laser Varicose Vein Surgery.
A night in a hospital itself can send shivers down the spine of a patient. It is here that the concept of "Day-Care Surgery" took off in the western world and slowly but surely is coming to India in a big way.
There is another fear ! An Anesthetic Injection in the spine, either a spinal or an epidural – though safe today; is still a subject of great anxiety for many patients. These may be secondary to a bad past experience or just as a concept. Patients do not want to be aware of just anything ! But does it always mean a General Anesthetic ? Not necessarily ! Not anymore !
Varicose Veins have been handled in various ways. Surgery, Lasers, Sclerotherapy, Ultrasound and Radiofrequency Ablation.
Surgery itself  has undergone a lot of evolution over the years from minimising surgical incisions to decreasing anesthetic invasion.
MIVAS ( Minimally Invasive Venous Ambulatory Surgery) is the latest standard in Varicose Vein management. We had over the last two years done 2000-odd legs using this technique with good results.
Ligation of all the Tributaries, Stripping of the Long Saphenous Vein, Sub-Fascial Ligation of Incompetent Perforator Veins and Excision of Varicose Veins can be achieved by MIVAS.
"Walk-In" the hospital in the morning, have a surgery in the afternoon and "Walk-Out" of the hospital in the evening ; have become a routine for most of the varicose vein surgery patients.
We have now included in our Varicose Vein Day-Care  Surgery Treatment Program,  Thermal Ablation involving Endovenous Laser Therapy (EVLT) employing the BIOLITEC Caselas 1470nm Radial Laser Fibre Technology from Germany as well as Chemical Ablation or Sclerotherapy. These procedures are also offered as stand-alone procedures in selectively indicated patients. Three years after the introduction of Lasers, we have already completed a 1000-procedures.
An alert patient with the advantage of being able to stand on one's own feet within half an hour after surgery, is  a matter of great relief for the patient and his or her family. And all of us too.
These minimally-invasive procedures have the added value of our cost-effective and compassionate care making them a truly satisfying experience.
We look forward to serving you or your near and dear ones, if necessary.