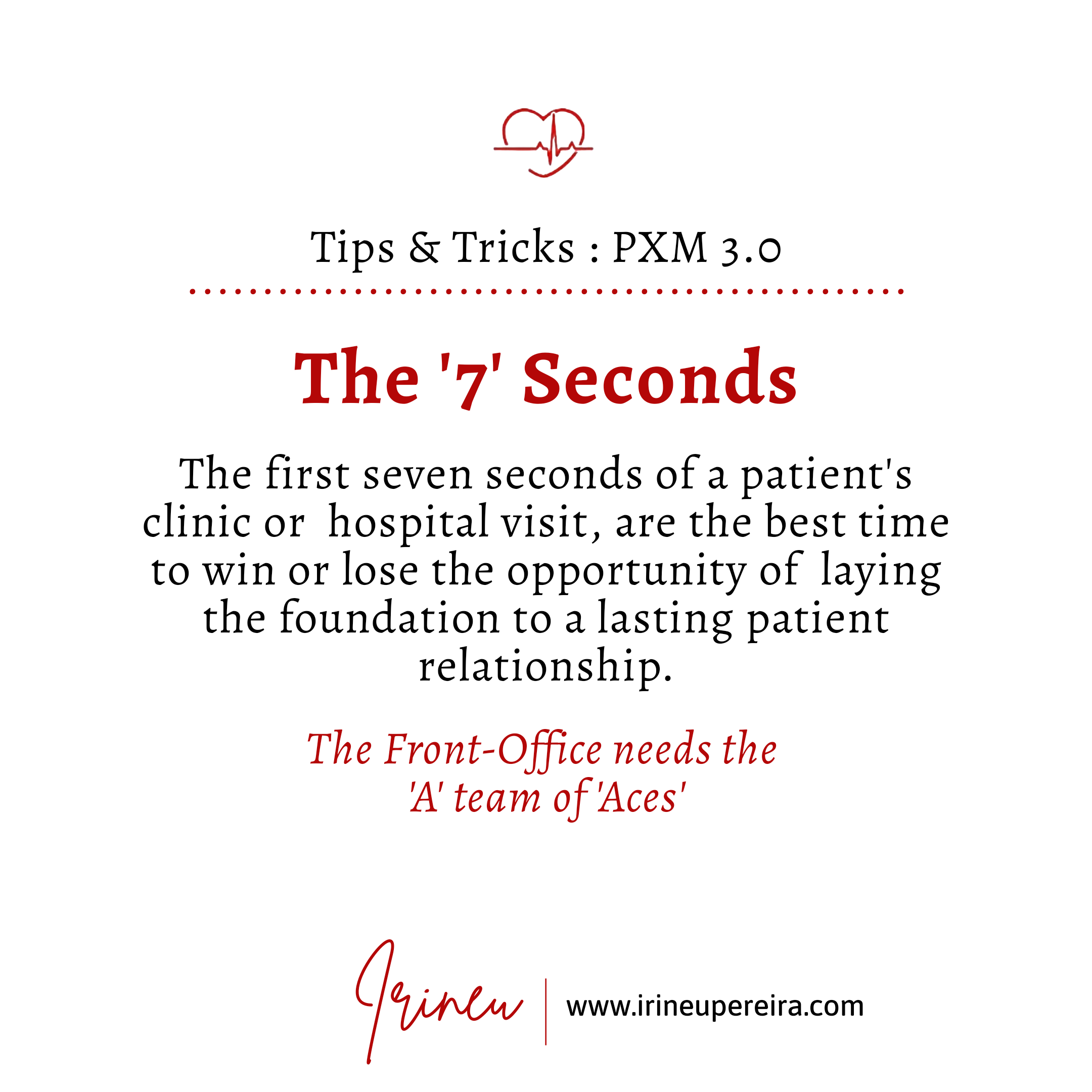 Good Day Amigos!
Today, I want to share the biggest secret to change your personal and professional life.
It's far too common not to give the Front-Office or Reception Desk of a Clinic or Healthcare Facility, the much-needed importance it really deserves. It's not uncommon that the junior-most staff gets to be the first point of contact with a patient.
It's the most important touch-point of a lasting "First Impression". And it needs the best of your Front-Office staff to play the host.
In our present age of instant tea and coffee, fast-food and instant gratification, the first impression is a very elusive key to building long-lasting relationships. Or the battle may be lost before the patient reaches the 'Star' Consultant's Desk.
Studies state consistently that we have just '7' seconds, to get our 'Welcome Act' right. It means that the first couple of words , the first sentence is critical.
The first sentence at the Front-Office,  the first utterances by the Consultant, and similar such interactions can have an immense impact in a patient experience and building of loyal patient relationships .
#healthcareprofessionals #doctors #healthcareleaders #patientexperience