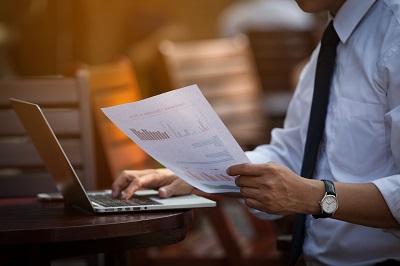 A mentor is someone who allows you to see the hope inside yourself.

Oprah Winfrey

Medicine is both an art and a science, but medical education – at most times, falls short in mentoring doctors with the principles essential to face the trials and tribulations of professional medical practice.

It is understood that the 'crème de la crème' – and some of the brightest brains of the society, join the medical profession. It is however surprising that most of them allow themselves, to be led along the road of an essentially financially rewarding medical practice by 'boardroom honchos' and 'the perennial number crunchers'. The result is that economics gets an upper hand over ethics, and stress replaces the joy of healing.

Mentoring doctors and allied healthcare professionals -for personal and professional success, is a necessity today. It has become all the more relevant in the present era of capitalism, consumerism and corruption. And now coronavirus infections.

It's common for fresh medical graduates and post-graduates, to be 'literally' taken by surprise ; by their harsh tryst with the reality of medical practice.

The harsh reality of the present day  'cut-throat' medical practice, tends to strike even a more established doctor – like a 'bolt from the blue'. It may so appear that getting into – and through medical school; was relatively easier.

Launching a successful career in medical practice goes much beyond the degrees, diplomas and fellowships. It's an altogether separate art and science in itself, to emerge as a leader in medical practice.  And it's in this aspect that guidance from a mentor, goes a long way !

The Art of Medicine Mentoring Program involves guiding the 'mentees' in :

Finding their 'Niche' and 'Micro-Niche' areas of medical practice,
Mastering the Art of Verbal and Non-Verbal communication,
The design and deployment of the tricks of ethical marketing strategies,
Negotiating Employment or Empanelment Contracts with Hospitals,
Designing Treatment Packages
Building 'Referring Doctor' relationships,
Learning the art of transforming patients into 'Brand Ambassadors' and 'Brand Advocates'.
Establishing 'Strategic-Collaborations' with Colleagues and Competitors.
Ensuring Medico-Legal and Statutory requirement compliance.

Many well qualified – and even established consultants, sometimes find themselves unprepared, and literally lost due to their ignorance of the above essentials of medical practice.

The Art of Medicine Mentoring Program – by virtue of the above interventions, ensures that the Mentees:

Increase their Per-Capita earnings per procedure and per patient,
Increase their 'Revenue Streams' within the medical profession,
Increase their 'Revenue Streams' in non-medical areas of interest,
Obtain adequate professional and personal insurance coverage,
Optimally plan their investments of 'Time, Energy and Money',
Follow their childhood passions,
Enjoy quality personal and family life, and
Retire Young.

In brief, the program helps to create a 'SMART' you !

The Art of Medicine Mentoring Program is delivered at three levels as a 'One-2-One' Mentoring Program.

Level One :Standard : 0 – 3 : Recommended for Doctors in the First Three Years of clinical practice. Program Cost : USD : 2,000 ; INR : Rs. 99,000/-

Level Two :Premium : 4 – 7 : Recommended for Doctors between Four to Seven Years of clinical practice. Program Cost : USD : 3000 ; INR : Rs. 1,99,000/-

Level Three :Platinum : 8 & Beyond : Recommended for Consultants with more than Eight Years in clinical practice. Program Cost : USD : 4,500 ; INR : Rs. 2,99,000/-

Note 1 :

An advanced level program also incorporates the preceding program level.

Explanation : Level Two also includes Level One, while Level Three includes both – Level One and Level Two.

Program Highlights:

Online Program accessible worldwide.
Mutually comfortable scheduling.
One-to-One Customized Sessions.
Real 'practice issues', discussed thread-bare and recommended practical solutions.
12 month Schedule :

Understanding the Mentees requirements,
Recommending Solutions,
Reassessing Results of the Interventions, and
Follow-Up Recommendations.

Note 2 :

Customized Short-Duration Programs are' designed by exception' on a case-to-case basis, after appropriate need and eligibility is established.

Interested to know more about the programs ?

Get in touch :

info@signumvitalis.org or
Interested to know more about the "Unique" Programs, mail us at info@signumvitalis.org

Come, Be a Leader.